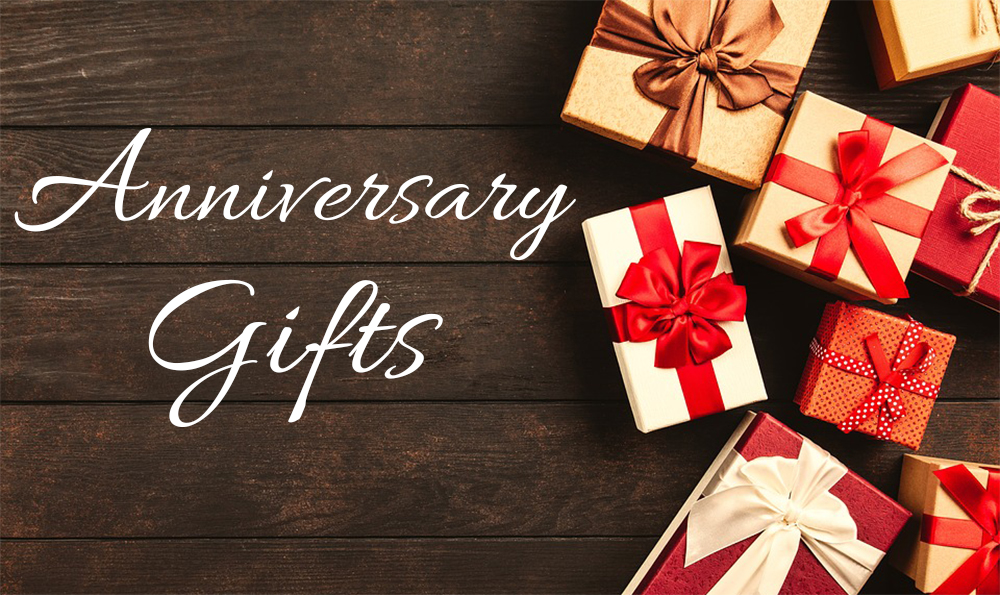 Personalized anniversary gifts are a wonderful treat for any anniversary! If you have run out of ideas, then consider customizing best anniversary gifts for your wife or husband to create a truly unique anniversary gift/wedding anniversary gifts that they will cherish for a long time.
Handmade Personalized Plate
A handmade plate that is personalized with the initials of you and your spouse can be a wonderful way to honor your marriage. The plate can be displayed on your wall as art or in your China cabinet. The light colors in these particular plates gives of a serene sense of peace with a romantic touch.
Family House Plaque
If you and your wife recently purchased a new house or have been living in your house since your marriage, then a personalized plaque can be a really amazing addition to your home and celebrate your marriage at the same time!
Personalized Pocket Watch
An engraved pocket watch can be a great personalized anniversary gift for your husband. A special message or your wedding date engraved on the watch will make it even more special.
Personalized Barware
Personalized barware is a great anniversary gift for those who enjoy entertaining. Welcome guests into your home or home bar with personalized pitchers, glasses, and coasters.
Personalized Picture Frame
A personalized picture frame can be a wonderful anniversary gift, especially if a favorite photo of you and your spouse is included. Or you can write a special love note inside the frame with a promise to create a special moment together soon.
Mens Wood Wedding Bands
For men it is best to have wooden wedding rings for their special day. Mens wood wedding bands are made of reclaimed wood. It's a special piece of jewelry to be worn for a lifetime.
Keepsake Box
A personalized keepsake box will be a treasured anniversary gift. Your wife will be able to keep her most precious items in it and always remember your gift when she opens up the box.
Personalized Photo Album
A personalized photo album can be a great anniversary gift for him or for her. It can come already full of memories or ready for future memories to be created.
Personalized Weekender / Garment Bag
Personalized weekender duffel or garment bags can be perfect anniversary presents for men or women who travel often. It is practical and the personalization details will help to identify and keep personal luggage visible.
Personalized Throw / Blanket
A personalized throw or blanket makes a nice anniversary gift for him, her, or a couple. The blanket can be personalized with the family name, the wedding date, or even a special message.
Personalized Kitchenware
Personalized kitchenware make anniversary gift and are a fun addition to any household. It can also be a great gift to include with a new cookbook or kitchen appliance.
Personalized Make-up Bag / Travel Toiletries Bag
If your wife or husband travels frequently, then a personalized make-up bag or toiletries bag can be the perfect engagement gift. If you are already planning a surprise weekend trip, then hiding the tickets inside the bag will make the gift even more exciting.
Personalized Clock
A clock can be a beautiful addition to a home office or even displayed on the fireplace mantle. A special message included with the clock will make this a great anniversary gift for your husband, wife, or special couple.
Personalized Ice Bucket
A personalized ice bucket can be a nice and useful anniversary gift for men or women who enjoy entertaining. It will keep ice on hand during gathering it will keep the champagne chilled when entertaining just for two.
Personalized Passport Cases
Personalized passport cases can be a very cool anniversary gift if your wife or husband travels internationally frequently. It will keep her or his passport in tact and be a sweet reminder of you every time it is used.
Personalized Vase
A personalized vase can be a beautiful anniversary gift (especially when accompanied with flowers). Not only does it symbolize a celebration of your anniversary, but it can be a great new addition to your home decor.